Desert Guilds Quilt Show
2020
---
The Desert Guilds Quilt Show is a biennial show held in March in the even years.
Your Host Guilds:
Cactus Sew-Ables - Coachella Valley - Pass Patchers
---
The Desert Guilds Quilt Show is over for 2018.  Thank you to the volunteers, vendors, committee members and attendees for making it such a wonderful show.  But the show could not happen without all the guild members who entered their quilts as a Showcase Quilt, Challenge, Miniature or Art Miniature.  The standard of work that was displayed was truly amazing.  Thank you to all the entries.  
During the show, everyone got to vote for their favorite quilts in the four categories.  Check out the winners below!  
While the show is not a juried show, ribbons are given out by the vendors, 5 committee members from each guild and the members of the executive board of the show.  To view those click here.
---
Viewer's Choice Showcase Quilt 2018
"Passing Time"
by Pat Siegel
Coachella Valley Quilt Guild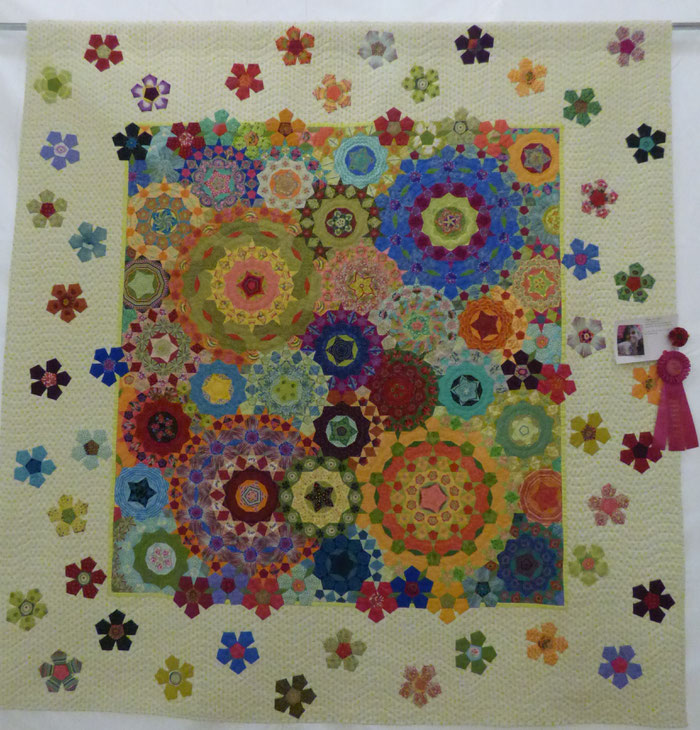 Viewer's Choice Miniature Art Quilt
"Wild Girl"
by Joanne Flock
Cactus Sewables Quilt Guild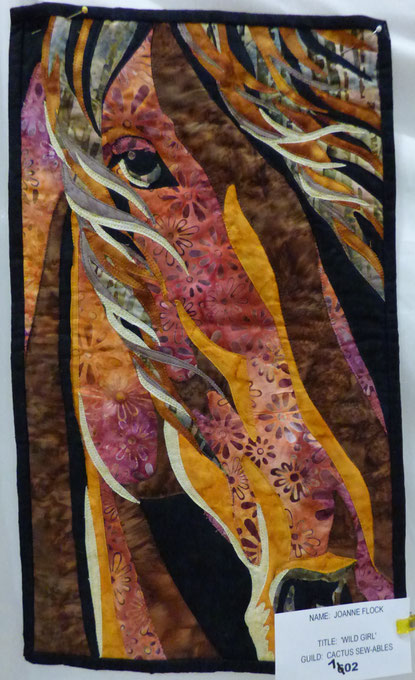 ---
Viewer's Choice Miniature Quilt
"Untitled"
by Kerry Cacuccuillo
Pass Patchers Quilt Guild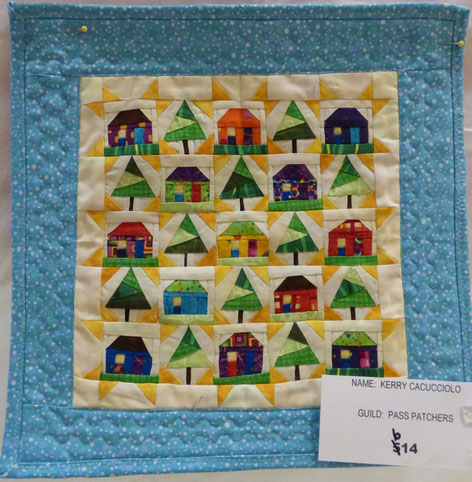 ---
Viewer's Choice Challenge Quilt
(In the "Off The Beaten Path" challenge, the quilter needed to show a path, trail, road, etc and include a sign of some kind.)
"It's a Tough Job But Someone's Gotta Do It"
by Sandi Cannarella 
Pass Patchers Quilt Guild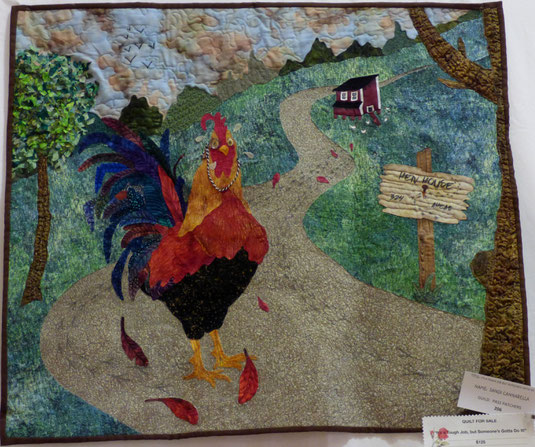 ---
Over 150 Quilts on Display
Merchant Mall
Opportunity Quilts
Challenge Quilt Exhibit
Miniature Quilt Exhibit
Quilts for Sale
Boutique of Hand Made Items by Guild Members
ADMISSION:  $7.00
Free Parking  -  No Strollers Please
---
2018 Show Vendors
Thank you to all the venders who supported our show!
Private Source Quilting -- www.privatesourcequilting.com
Simply Strapping
Pegboard Highway
High Park Studios -- www.highparkstudios.com
Summit Wood Products of Nevada --www.summitwoodproducts.com
Painted Lady Quilt Show
Kruusi Quilt Designs -- www.kruusn.com
Vintage Moments -- Leah Weis
Monica's Quilt and Bead Creations -- Monica Gonzales www.monicasquiltandbead.com
           The Button Box -- Merry Wennerberg
           Quilting Quest -- Dawna Batson
           Patti Cakes Quilt Shop -- Patti J. Sherman    
           Colourwerx -- www.colourwerx.com
               Big Mats Rotary Cutting Surface
          Bob Miller Designs
---
Watch for information for our 2020 Desert Guilds Quilt Show!
Location 
Palm Springs Pavilion
401 S. Pavilion Way - Palm Springs, California
For Directions to the Palm Springs Pavilion Click Here