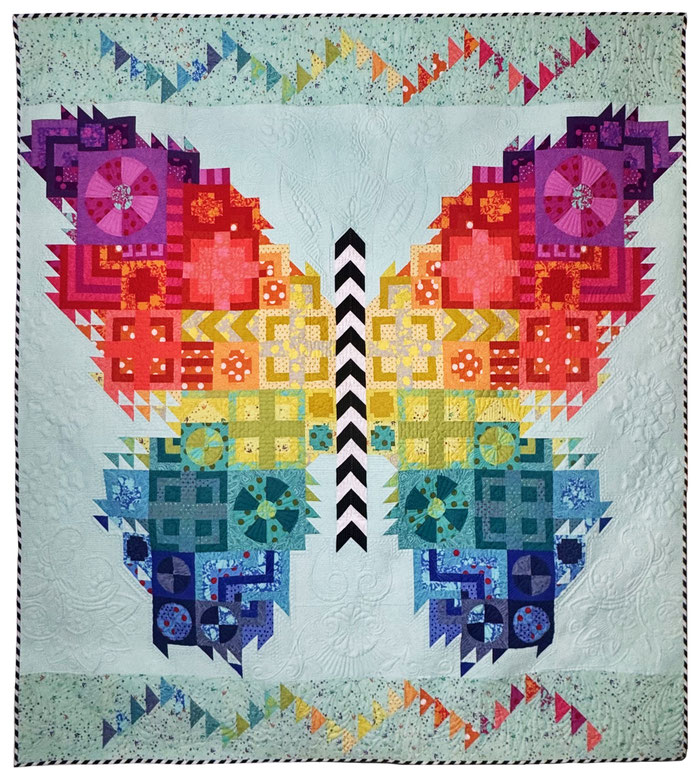 2022 Showcase Viewer's Choice: Lollipops by Loretta Duffy (Coachella Valley Quilt Guild)
2024 Desert Guilds Quilt Show
Friday, March 1 and Saturday, March 2, 2024
10am to 4pm
NEW BOOTH FOR THE 2024 SHOW
The DGQS Committee has decided to add an exciting new booth to our 2024 show. We are asking for volunteer teachers to demonstrate a technique or design in one-hour presentations at the show. We will set up an educational booth and have scheduled speakers. Any guild member who is interested in sharing their knowledge and expertise, please click here to find more information and the form to submit.
---
Interested in buying a quilt?  Check out our Quilt Sale booth where members of all three guilds are going to be offering a variety of quilts for sale. 
Members interested in selling their quilts, please click here for information on how to put your quilts up for sale.
---
The Desert Guilds Quilt Show is accepting applications from vendors to be at our 2024 show.  Please download the invitation and application form below and submit the application by October 15, 2023.  
For more information or questions please contact our Vendor Chair Jean Bixby by clicking here.
Vendor Invitation and Information Sheet of 2024
24 quilt invite.pdf
Adobe Acrobat Document
73.6 KB
Vendor Application Form 2024
24 application form .pdf
Adobe Acrobat Document
54.4 KB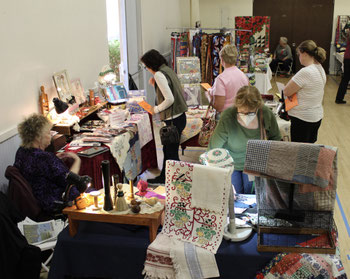 VENDORS AT OUR 2024 DESERT GUILDS QUILT SHOW --
Come check them out at the show!
*  The Batty Lady -- Alicia Campbell -- Quilting, Batting and Notions www.battylady.com
*  Vintage Moments -- Leah Weis -- Quilts, Quilt Tops, Feedsacks, Linen, Lace Trims, Buttons and Embellishments  

*  Pegboard Highway -- Pauline Goldstein -- Soft Quilted Clothing, Accessories and Gift Items  pegboard highway.com
*  Trish Tac Sew -- Tricia Schroeder -- Quality Quilt Fabric, Notions and Patterns  www.trishtacsew.com
*  Fantabulous Backs -- Carrie Wilson -- Wide Backs, Fat Quarters, Goatmilk Soap and Quilt Tops  fantabulousbacks.com
*  Anya SF -- Anya Broenink -- Handmade Clothing   www.anyasf.com
*  Colourwerx -- Linda Sullivan -- Patterns and Fabrics  colourwerx.com
*  Little Flame Tribal Fabric Jewelry -- Jeanne Harris-Metter   https://littleflame.vegas
*  Creations by Chris -- Chris Westrig -- Fabric, Notions, Thread, and Quilts  CreationsbyChris@verizon.net

*  Guilds Boutique -- Pass Patchers Quilt Guild and Coachella Valley Quilt Guild -- Hand made items and gifts
---
MINIATURE QUILT ENTRIES
Information and Entry Form click here.
---
Challenge 2024
OPPOSITES ATTRACT
FOUR WAYS
This challenge is based on use of the color wheel. Most of us are familiar with the color wheel whether we use it or not. Any way you look at it color is one of our dynamic tools when it comes to design or pleasure in achieving our end product. By limiting our palette unique challenges and results can occur. The premise is to use only two base colors with whatever and how many shades of them you choose. 
        There are 4 color options ~
YELLOW AND PURPLE
RED AND GREEN
BLUE AND ORANGE
And the classic opposite BLACK AND WHITE
           Note: Binding can be any color ~
Your design may be traditional, modern, or art.
Click here to find complete guidelines and entry form. 
---
SAVE THESE DATES!!
Desert Guilds Quilt Show 2024
Friday, March 1 & Saturday, March 2
10am to 4pm
The Desert Guilds Quilt Show is a biennial show held in March in the even years.
Your Host Guilds:
Cactus Sew-Ables - Coachella Valley - Pass Patchers
---
 Your Host Guilds:
Cactus Sew-Ables - Coachella Valley - Pass Patchers
 Over 150 Quilts on Display
Merchant Mall
Opportunity Quilts
Challenge Quilt Exhibit
Miniature Quilt Exhibit
Quilts for Sale
Boutique of Hand Made Items by Guild Members
ADMISSION:  $10.00
Free Parking  -  No Strollers Please
 Location 
Palm Springs Pavilion
401 S. Pavilion Way - Palm Springs, California
 For Directions to the Palm Springs Pavilion Click Here 
---